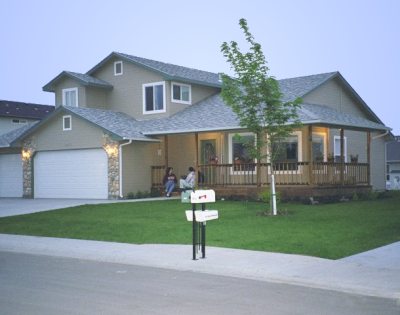 Hungry House Boise (HHB) in Idaho
HHB is a nice house in the suburbs southwest of Boise. It is the home of Vern, Kathy and Emily Hart.
The computer situation changes here constantly but at the moment there are six working computers and one dead IBM 7011. Of the six living ones is an old DEC 3000 which seems to be working but I haven't been able to get a console or monitor to work with it. (Anyone have experience with old DEC hardware?) I also have an SGI Indy which broadcasts a not-so-high quality image of my office to the web.
The formidable Chris Watkins also lives somewhere in Boise but he is buying some sort of motor home and plans on living in it so who knows how long he'll remain around here.