Japanese Castles
---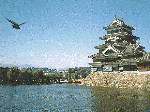 This is a Shogun's castle called Matsumoto Jyo (Matsumoto Castle). Located in the city Matsumoto.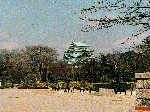 This I think is the best in the collection, its Nagoya Jyo (Nagoya Castle), seen from the park entrance.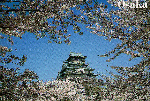 Osaka Jyo (Osaka Castle), scene with cherry tree blossoms surrounding it.
This a photo taken at Nakagusuku Castle in Okinawa Japan. (from Lawrence Traub <larryt@earthlink.net>)
---

Back to image categories.