Buddha
---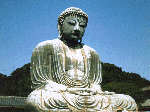 This is one of the two largest Buddha statues in Japan. It is in Kamakura near Tokyo.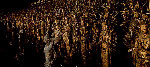 Sanjuusan-gen-do, a Buddhist temple with 33 different images of buddha. This temple contains a total of 1001 Kannons. It is located in Kyoto.
A close up look at largest statue in Sanjuusan Gendo.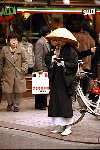 This is a picture of a Buddhist priest in an urban area of Japan.
---

Back to image categories.